Welcome to Whitening Laboratory, your one-stop shop for professional teeth whitening solutions. Our products are designed to deliver brighter, whiter teeth with minimum effort and maximum results. Whether you're looking for LED light teeth whitening kits or effortless strips, we've got you covered. All our products use the latest technology and are made with high-quality ingredients to ensure your satisfaction. Browse our selection today and get ready to smile brighter with Whitening Laboratory.
Teeth Whitening Strips
Achieve instant teeth whitening with our easy-to-use strips, perfect for sensitive teeth. Ideal for a quick confidence boost before job interviews, dates, or parties, our strips provide a noticeable whitening effect from the very first application.
Shop now
Teeth Whitening Kit
Our LED Teeth Whitening Kit delivers professional results from the comfort of your home. The kit includes a high-quality LED light device and six hydrogen peroxide-free whitening gel tubes, crafted for a safe and satisfying at-home whitening journey.
Shop now
Teeth Whitening Gel
Extend the brilliance of your smile with our Teeth Whitening Gel Pod Refills. Designed for use with our LED Whitening Device, these refills ensure your smile stays radiant with continued use. Perfect for maintaining your whitening results at home.
Shop now
Premium Sonic Toothbrush
Our Premium Sonic Toothbrush is engineered for superior cleaning with a high-speed brushing action that utilizes fluid dynamics. Its gentle, effective design is perfect for achieving a brighter, healthier smile, complementing your whitening regimen.
Shop now
James M.D.

"I've always been sceptical on what I use on my teeth as they are sensitive, I was recommended this by a friend as I've always wanted to lighten my smile and I can honestly say this is by far the best product I've used so far and would definitely recommend to you to by it."

Thomas Morisson

"The best teeth whitening strips i've used by far! My teeth went shades brighter and saw results very quickly. Easiest application process and doesn't take gross! Would recommend to anyone."

Valentine Rose

"Recently had my braces removed, so couldn't wait to try on my new super straight teeth, works really well! My teeth look whiter after each use, easy to use, tastes fine, will use all the time now to maintain my smile."

Erica Schmidt

"Verified Purchase I used this product and could see the difference very quickly .. I have used similar cheaper products but this one is much better. Would recommend ..it can be faffy getting the strips in place but it's a technique you get used to :)"
WHITENING LABORATORY FOR
AT-HOME TEETH WHITENING SOLUTIONS.
Professional results from the comfort of your home.
Dentist Recommended

The whitening solutions that are so good, even dentists recommend them.

Professional Treatment

When dentists joined scientists to develop the formula for a safe white.

Sensitivity-Free Formula

A hydrogen peroxide free formula, suitable even for sensitive teeth.

Removes Deep Stains

We erase them all: red wine stains, coffee & tea stains, tobacco stains.
More then 200,000+ Products Sold
We continuously refine our formula to deliver the radiant, white smile you deserve. Our dedicated team's efforts have led to over 200,000 satisfied customers and recognition as an Amazon Best Seller. Experience the Whitening Laboratory difference for yourself.
Mobile APP
Keep track of your teeth whitening journey with ease by downloading our app from the Play Store or App Store. It's designed for seamless progress tracking and personalized whitening tips.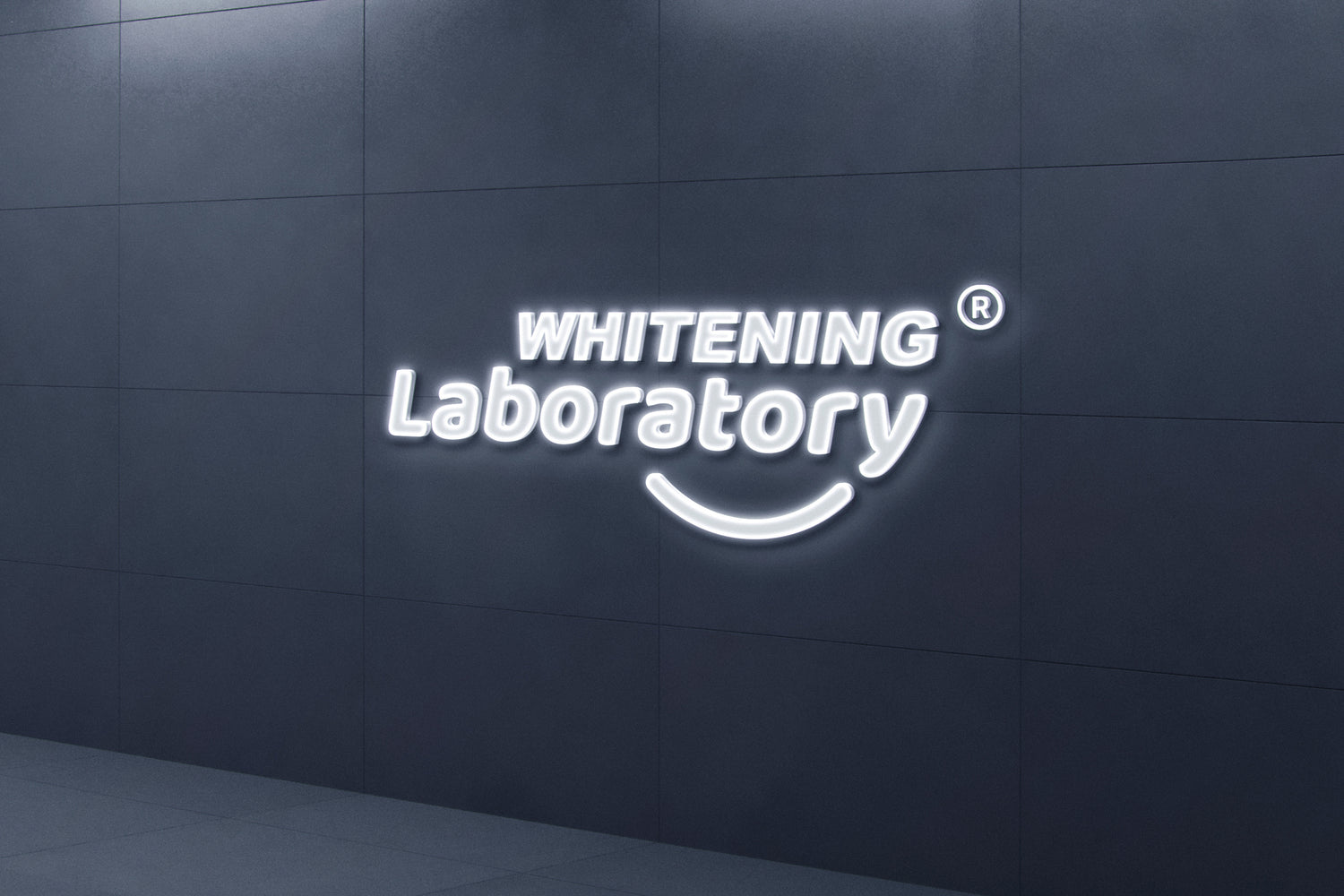 Guaranteed Results or Your Money Back.
We're confident in our products, which is why we offer a 100% money-back guarantee if you don't see the results you expect. Your satisfaction is our promise.